Coordination between the University Hospital and Wakamatsu Hospital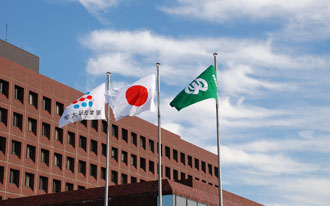 The University Hospital and Wakamatsu Hospital refer patients mutually according to their medical functions and adopt active personnel exchange, including doctors and nurses. In addition to mutual access to electronic medical records and coordination in medical safety measures and patient service improvement, the hospitals cooperate in practices of integrated medical services and strongly coordinated management, unlike a conventional relation between a main hospital and branch hospital.
Although separated by over 10 km, the two hospitals, working integratedly, provide patients using both hospitals safe and comfortable care.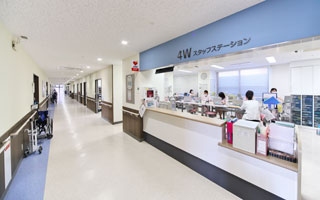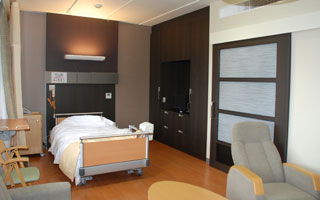 University Hospital West Annex Special Room in University Hospital West Annex