Management of the University Hospital and Wakamatsu Hospital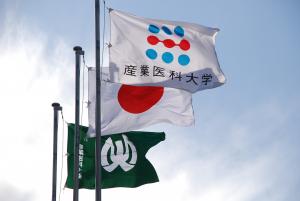 The University Hospital and Wakamatsu Hospital take advantage of their respective functions to promote the improvement and enhancement of medical services, medical treatment and the quality of medical care, as medical institutions for the advanced acute-phase in the regionally-oriented medical system. In addition, both hospitals conduct their management with a specific objective, such as corresponding to the integrated community care-system and hospital bed function reporting system which are led by the Japanese government, and providing appropriate medical treatment to the aging communities.
◆University Hospital
 ◎ Promotion of medical care for the advanced acute-phase medical care
1 The hospital promotes further specialization of the advanced acute-phase treatment, and provides
advanced medical care as an advanced treatment hospital and local medical care as a regional core
hospital.
2 To establish a medical care provision system corresponding to the five major diseases in which
appropriate medical services must be provided (cancer, cerebral stroke, acute myocardial infarction,
diabetes and mental disorders), as prescribed by the Ministry of Health, Labour and Welfare, the hospital
enhances medical services and treatments, as a core hospital for the advanced acute-phase medical care
and regional medical care, by promoting the response system for emergency medical care, the acute-
phase response system for geriatric diseases that are on the increase, the function sharing system with
community medical organizations, and so on. Especially, the hospital aims to be in the lead of cancer
treatment in the region.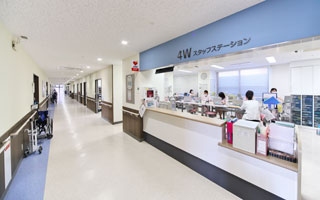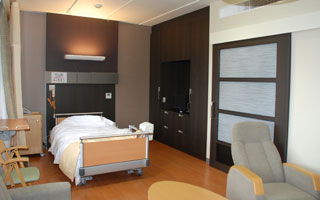 University Hospital West Annex Special Room in University Hospital West Annex
◆ Wakamatsu Hospital
 ◎Promotion of acute-phase treatment and home treatment support
1 As the only general hospital in Wakamatsu Ward, the hospital promotes the introduction of patients to
local medical institutions by working in close collaboration and coordination with them.
2 The hospital aims to provide the region-based medical care without any refusal, such as by strengthening
its cooperation with neighboring medical organizations and administrative organizations like medical
associations and fire departments, and by actively accepting emergency patients. It also promotes
acute-phase treatment as a regional core hospital.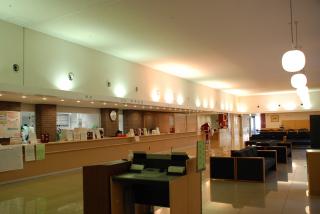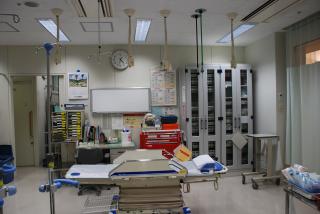 General Reception in Wakamatsu Hospital   General Treatment Room in Wakamatsu Hospital