Staff
Seichi HORIE, M.D., M.P.H., Dr.Med.Sc., Professor

Chikage NAGANO, M.D., Ph.D., Assistant Proffesor

Trainees of Residency Program
Natsuko HOSHUYAMA, Riho TANAKA
Taku SAKAGAMI, Yu SHIMAZAKI, Kisaki MAEDA
Postgraduate Course Students
Daisuke INOUE,Kahori HASHIMOTO, Hiroyuki HIBINO
Kimiyo MORI, Kimie FUKUZAWA, Kento NISHI
Taku SAKAGAMI
We aim at improving the adaptation of workers to their works by applying knowledge and technologies developed from the occupational health researches. Our activities have following two major areas.

(1) Study on industrial health policies
(2) Study on whole body exposures from heat, noise, and musculoskeletal overload

The first area is sociological researches on legislations, rules, and policies. Currently explored topics are a study on dissemination of effective measures to small-scale workplaces for the prevention of health impairments arising from overwork, and a study on effects of overtime work to living hours and sleeping hours. The deliverables of these studies have been issued in book form or widely exploited through occupational health organizations and internet website (http://www.oshdb.jp/)(Fig.1). Our researches also include a study on absenteeism and mortality at workplaces and a study on occupational health issues when reemploying aging workers.

The second area is experimental researches or field researches at real workplaces. Currently explored topics are the evaluation of noise exposure through communication devices and prevention of noise induced hearing loss of workers (Fig.2), a study for prevention of heatstroke (Fig.3), and evaluation of lumbar strain by the device of continuously measuring planter pressure (Fig.4).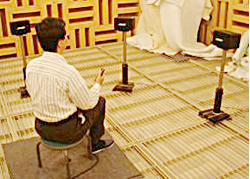 Fig.2 Measurement of hearing protectors.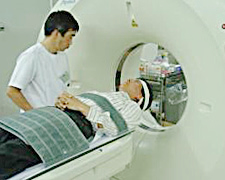 Computed tomography for ear plugs.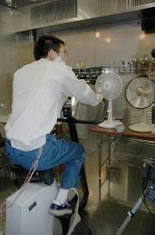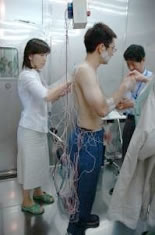 Fig.3 Experiments in the climate chamber.

We are also member of the secretariat of Research Committee of Thermal Environment (http://www.uoeh-u.ac.jp/kouza/sanhoken/saneiheat.htm), and of Society of Occupational Hearing Loss (http://www.souon.jp/) of Japan Society for Occupational Health.(Fig.4)