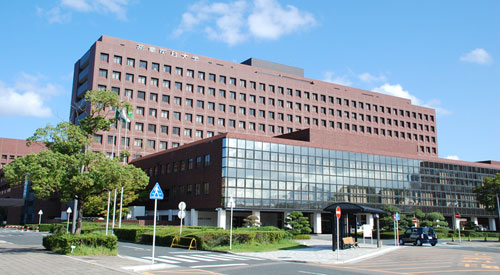 The University Hospital is a general medical facility where both undergraduates in medical school and post-graduate trainees have clinical education and do research by taking part in highest quality medical practice primarily oriented for our patients' benefit. Our hospital is also provided with a medical practice system fully worked out to function as an advanced treatment hospital and regional core hospital to offer advanced medical practice and training for it, as well as for functioning as a Core Hospital for AIDS Treatment, as a core hospital in case of disaster, as an emergency hospital, and as an institution for organ donation.
What makes our hospital different from other hospitals is that we are doing research in health management of employees, occupation-induced diseases, work-related illnesses, rehabilitation, and mental health, and are providing treatment for the diseases. We are also making efforts to keep a close coordination between occupational health and community medicine.
In our everyday activities we are trying to develop safety measures to prevent medical accidents and in-hospital infections. We are also attempting to improve the quality and efficiency of medical practice by disclosing information and introducing the clinical path system.

◆ Principles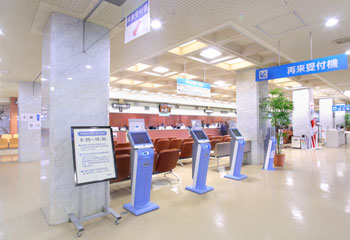 ◎ We practice healthcare and medicine whose priority is
benefits for our patients.

◎ We provide the safest and the highest quality healthcare
based on scientific evidence.

◎ We educate physicians working for occupational and
environmental health and general medical practitioners
with full of humanity.