Institute of Industrial Ecological Sciences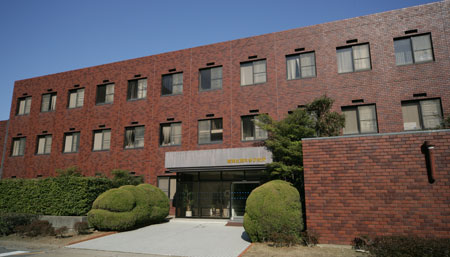 The Institute of Industrial Ecological Sciences has been established in the University of Occupational and Environmental Health, Japan for the purpose of pursuing research and education in occupational health. In addition to research in various specific fields, this institute is involved in other activities such as education for School of Medicine and Graduate School students, postgraduate training related to occupational health, international cooperation in occupational health.
The Institute of Industrial Ecological Sciences has been designated by the World Health Organization (WHO) as a Collaborating Center (WHO-CC) in the field of occupational health for eight consecutive terms since 1988, following a rigorous four-year review process. (There are currently 34 institutes in Japan, as of March 2021).
Disaster Occupational Health Center  

災害産業保健センター
Education at the Graduate School of Medical Science, School of Medicine and School of Health Sciences
Faculty members of this institute provide education and guidance to graduate school students as educators in charge of lessons related to occupational health corresponding to their departments. In the School of Medicine and in School of Health Sciences, IIES members actively commit on lectures on occupational medicine for undergraduates students.
◆ Fundamental Course on Occupational Health
The training course in which participants can systematically and intensively learn about occupational health physician activities, from the basics to practical application.
To promote occupational and environmental health and train occupational health physicians as outlined in the establishment of our university, the Three-month Course in Fundamental Occupational Health was started in April 1984 to provide occupational health education in a systematic and concentrated form to make up for insufficiencies at the undergraduate level. The course was recognized to be compatible to required competence as an occupational health physician by the Minister of Health, Labor and Welfare in 2009 with revision of the Industrial Safety and Health Regulation.
Teaching Method
Participants acquire basic knowledge as occupational health physicians through lectures on the outline of occupational and environmental health, and practical training in small groups.
Qualification
Those who have completed all the courses and lectures in this curriculum (medical doctors and dentists only) are exempted from taking the written test of the "Industrial Health Consultant Examination", and are additionally regarded as having completed the fundamental training or higher training according to the specification by the Japan Medical Association in its Authorized Occupational Health Physician System. Further, this course corresponds with systematic fundamental training concerning occupational health science, one of the qualification requirements for taking the Specialist Physician Examination of the Japan Society of Occupational Health.